What is Bankruptcy?
Bankruptcy is a legal proceeding in a federal court when a person or business seeks relief from liability for certain debts. The bankruptcy code is set out in Title 11 of the United States Code. Both Chapter 7 and Chapter 13 bankruptcy offer immediate protection from creditors after the petition is filed with the U.S. Bankruptcy Court.
What is the difference between Chapter 7 and Chapter 13 bankruptcy?
To qualify for Chapter 7 bankruptcy, you must meet the income requirements. This bankruptcy is also called liquidation because some of your property can be sold to repay creditors. There are certain exemptions that protect some of your property from being sold.  If you are married and filing jointly for bankruptcy, each of you are entitled to claim exemptions. In most cases, a Chapter 7 bankruptcy will take about four months from filing to discharge.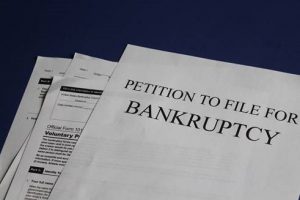 If you have sufficient income or want to protect certain non-exempt assets, a Chapter 13 bankruptcy plan allows for your debt to be reorganized so that your monthly payments become more affordable. You propose a monthly payment plan based on your disposable income, taking into account the value of your non-exempt assets. Once your reorganization plan is approved by the court, you must make the monthly payments to reduce or eliminate the amount you owe creditors. This bankruptcy gives you a chance to catch up on missed mortgage or car payments and can allow you to keep your home or car. A Chapter 13 bankruptcy will take about three to five years from filing to discharge.
What is the means test and how is it used?
An individual must pass one part of the means test to qualify for Chapter 7 bankruptcy. There are two parts to the means test:
Part 1 – The first part of the means test is to measure your gross household income against Alabama's median household income for families the same size as yours. If your gross income is less than the median, you qualify for Chapter 7.
Part 2 – If your gross income is greater, the second part of the test factors in your "allowed" monthly expenses to see whether you have enough disposable income to repay unsecured debts. Those who do have enough disposable income to pay back at least some of their debts will not be eligible for Chapter 7. A repayment plan under Chapter 13 bankruptcy would then become your option.
What are the main steps in filing for bankruptcy?
Gather your financial records. You will need to organize your records so that you can list all of your debts, assets, income and expenses. It is important to list every creditor you have. It is also important to provide information about your financial situation so that the court can fully evaluate your bankruptcy case.
Get credit counseling within 180 days before filing for bankruptcy.  You are required to complete credit counseling before you file for bankruptcy. The counselor must be from an approved provider listed on the U.S. Courts website. Most credit counseling agencies offer this service online or over the phone. The certificate of completion you receive must be part of the paperwork when you file your petition for bankruptcy. A second course on debt management must also be completed before discharge.
File the bankruptcy petition. The Chapter 7 or Chapter 13 bankruptcy petition must be completed and filed with the court along with supporting documentation.
Meet with creditors. When your bankruptcy petition is filed and accepted by the court, your case is assigned to a court trustee, who sets up a meeting with your creditors. You must attend, but the creditors do not have to. This is an opportunity for the creditors to ask you or the court trustee questions about your case.
What is bankruptcy protection?
When you file a bankruptcy petition, the court enters an automatic stay order immediately protecting your assets from creditors' collection efforts and notifies all the creditors you listed in your bankruptcy petition. While the automatic stay order is in effect, you have bankruptcy protection that prevents creditors and collection agencies from trying to collect from you. This means they cannot call and harass you; they cannot file a lawsuit to collect the debt; and cannot enforce collection by taking assets, such as foreclosing on your house, repossessing your vehicle, or garnishing your wages.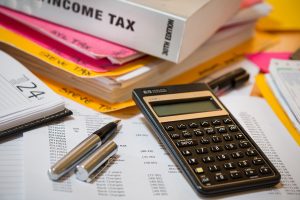 There are statutory exceptions to the automatic stay and some creditor activities can only be delayed rather than stopped by an order. For example, if you are behind on paying your utilities, such as gas, electric, or water, and are facing a shut-off from a utility company, a Chapter 7 bankruptcy automatic stay stops the utility company for 20 days. Another example is that if your landlord already has a judgment of possession against you, the automatic stay will only temporarily delay not prevent eviction.
What is a bankruptcy discharge?
When the bankruptcy court grants a discharge order in your case, it permanently eliminates your obligation to pay all eligible debt. This means that former creditors of those discharged debts listed on the order can no longer undertake any type of collection activity against you.
Do I need to have a lawyer to file for bankruptcy?
You are not required to hire a lawyer to represent you in your bankruptcy case. However, having a bankruptcy lawyer is a recommended and affordable investment as you make critical decisions about your financial future.  
Life after bankruptcy
While it is true that a bankruptcy stays on your credit history for several years (up to 10 years for Chapter 7 and about 3-5 years for Chapter 13) and will adversely affect your credit score, there is a lot you can do to begin rebuilding your credit once you have the bankruptcy discharge order. Use the bankruptcy discharge as a fresh financial start and put a recovery plan in place:
Review your credit reports for accuracy and dispute incorrect entries.
Maintain consistent residential and employment histories to show you are stable and reliable.
Stay current on all of your monthly bills and other payments so that your post-bankruptcy credit record stays clean. Payments will appear as positive entries on your credit report and will tend to increase your credit score.
Continue to be extremely watchful of every expenditure so that your expenses don't build beyond what you can afford to cover.
Keep a checking or savings account with some available funds for emergencies.
As you continue to work on your credit, you may want to think about taking out a credit-builder loan at your local credit union. These loans are designed to help people establish or rebuild credit. The amount you borrow, which is small—typically no more than $1,000—is placed in a special savings account, where it earns interest but is inaccessible to you. Reports of regular and timely payments made to at least one credit agency will help build your credit. Once the loan is paid, you gain access to the funds.